Our baby girl is 10 weeks old. It's just amazing how time flies. I'm trying to be better about taking pictures so we will always have tons. Abigail grows and changes so stinkin fast! We love her more and more each day. She has such a fun personality that is coming out slowly but surely.
She's got the best pouty face. I just wanna kiss her chubby cheeks when she makes it.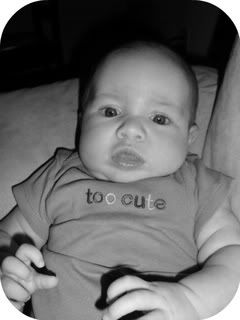 We just love her so much!